Preschool at Trinity is now accepting applications for the 2018-2019 school year! 
We are excited to be offering six different class options for the 2018-2019 school year including AM and PM program options. We offer classes for children ages 3 through 5. The goal of Preschool at Trinity is to provide each child with a variety of age appropriate learning experiences in a fun, friendly, loving, Christian environment.  All aspects of child development are incorporated:  spiritual, intellectual, physical (small & large motor skills), social and emotional.  The children are introduced to a variety of themes to develop concepts through circle time (large group), exploration, play, small group, and use of learning centers located in the classroom.  
All Application & Registration documents are available by request from the office or they are available to download HERE.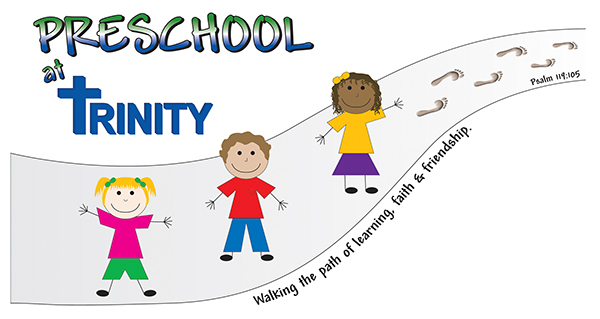 Welcome to Preschool at Trinity!  Children here are taught in a fun, friendly environment where learning happens through worship, art and craft projects, stories, songs, finger plays, free choice play, and using large and fine motor skills.  Kindergarten readiness skills and social skills are important in the classroom.  Preschool at Trinity serves children who are 3-5 years old.  Please visit the rest of our site for additional information about what we have to offer!